For our 25th Anniversary, a re-creation of BAGNE.
La recréation d'une oeuvre de danse­-théâtre puissante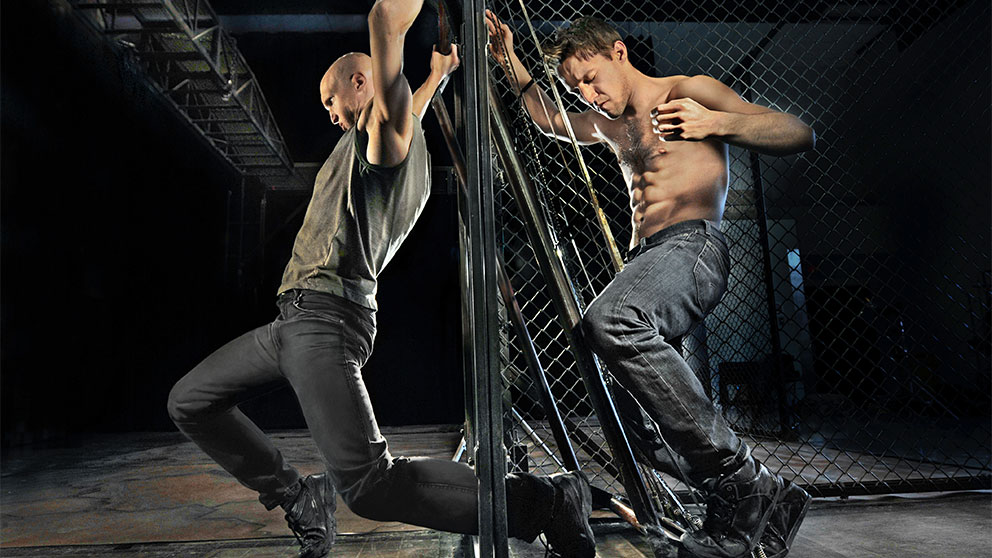 More than 20 years after the original creation of Bagne, co-creators Pierre-Paul Savoie and Jeff Hall revisit their most acclaimed success. Confined in a huge metal structure, two men embrace under the watchful eyes of captivated spectators. In this intense and moving amalgam of dance and theatre, a humanly brutal force transforms to a universal tenderness. The imprisoned beings entwine in raw and sensitive movement. It is a hymn to liberty and the power of love.
In offering this creation to a new generation of male dancers and inviting the first-time collaborators to revisit the work, a fresh reality and timelessness is achieved, infusing the original statement. A re-creation whose universality profoundly touches the audience while being discovered by a new public and new generations.
« Un must et ce, que vous aimiez la danse, le théâtre, la vie… Une œuvre universelle, qui pourrait être présentée absolument partout et toucher à peu près tout le monde.
Chapeau. » Anne-­Marie Lecomte, La Presse (1992), Montréal