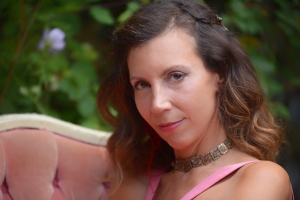 Brazilian, Montrealer by adoption and fertile songwriter, Bïa embraces the true meaning of the term "world artist". She distinguishes herself as a performer and often carries the texts of great authors in her different languages.
Her albums have been awarded or nominated for prestigious prizes (Grand Prix de l'Académie Charles Cros, Félix, Juno Awards). Writer and columnist, she published a novel published by Édition Boréal " Les Révolutions de Marina " (nominated for the Archambault Prize) and regularly contributes to programs on Radio-Canada. She also travels often (France, Brazil, Toronto) for shows based on her dual belonging to the Brazilian culture and to the French-speaking world and what she does with it musically.
Bïa participates as a performer in prestigious tours: "Hommage à Jacques Brel", "Corps, Amour, Anarchie". In 2015, the luminous Bïa is back in force with a new album: Navegar. Written, dreamed and recorded between Rio and Montreal, the album is crowned with a Félix and a large tour follows. She forms a duo – Bandidas – with the Mexican Mamselle Ruiz, to set the stage ablaze with a repertoire that embraces the music of Latin America. Their eponymous album was named Best World Music Album at the Adisq.
In 2019, Bïa will tour France and create a show in Italy dedicated to Gianmaria Testa, alongside the great trumpet player Paolo Fresu. In the winter of 2020, she participates in the recreation of "Danse Lhasa Danse, an ode to life" a tour of 10 cities follows.