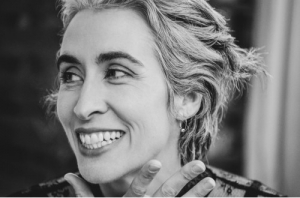 Born in Quebec City to a Franco-Manitoban father and a Greek-British mother, Myriam Allard grew up in a home where music, dance and openness to others were part of her daily life. Her encounter with Flamenco was an earthquake: in 1998 she left her native land for Spain where she lived and trained with great masters for 6 years before moving to Paris for 2 years. Her professional debut was on the stages of the traditional tablaos in Spain, before joining various training courses in Europe, the United States, and Japan – including the company of Israel Galvan.
Full of her experiences overseas, she returned to Montreal and founded La Otra Orilla – the other shore – with Hedi Graja in 2006. This is a space where they create open and poetic works: an unexpected combination of dance, song, music and theater. Their creations have been performed in Quebec and Canada, as well as in the United States, Scotland and Colombia, and have resonated with audiences everywhere they go.
For Myriam Allard, the body knows everything. It is plural, and it dances. Each gesture translates her quest for transcendence, each play of tension seeks the encounter with the other. Relying on her profound mastery of flamenco codes, her dance frees itself from canonical aesthetic frameworks and develops a language within which the instinctive alternates with the sensitive and the refined: and in the depths, a latent force and a muted tension spring forth.
Over the years, Myriam Allard has become a national reference. In turn choreographer, performer, artistic director, mentor, collaborator, teacher and mother of two, she never stops sharing her vision of the world by reflecting more and more light.