David Rancourt appointed co-artistic director of PPS danse
Pierre-Paul Savoie as well as the Board of Directors and the Executive Director of PPS Danse are pleased to announce the appointment of David Rancourt as Co-Artistic Director. Pierre-Paul Savoie Pierre-Paul Savoie remains the founding artistic director of the organization and will act in for all future projects. By breaking the model of a single artistic direction and giving precedence to an open creative structure, PPS Danse reaffirms a positioning that promotes the notions of exchange and sharing.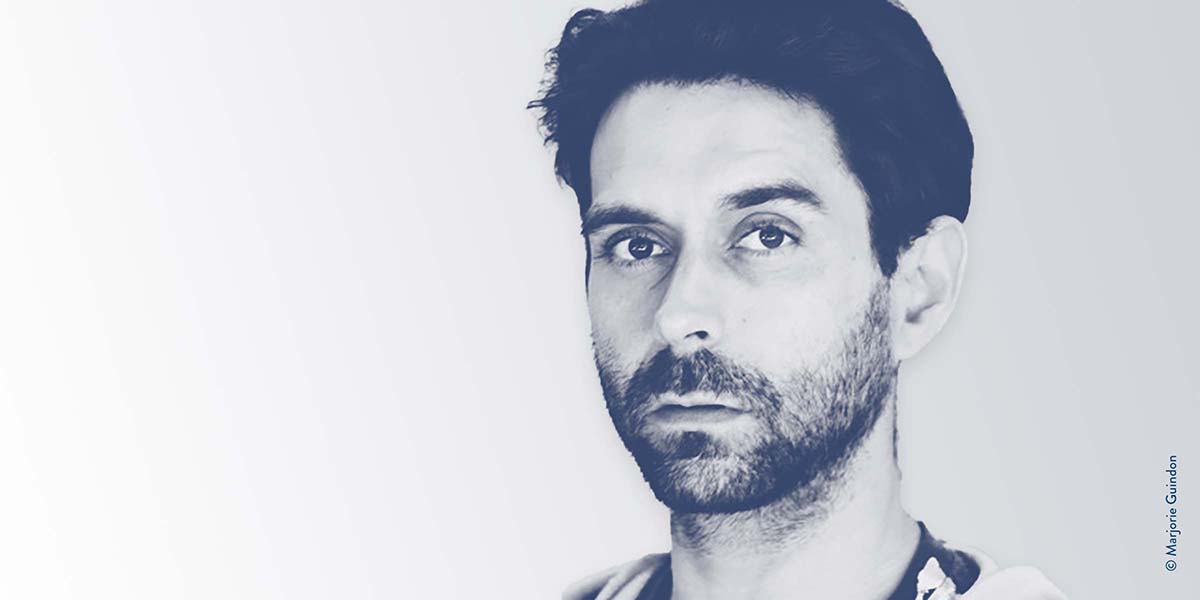 A native of Rouyn-Noranda, David Rancourt is based in Montreal since 1999. In twenty years, he has distinguished himself as a dance artist in some fifty productions, including over thirty creations, among which are landmark works in the careers of such creators as Paula de Vasconcelos, Marie Chouinard, José Navas, Annie Gagnon, Alan Lake, and of course, Pierre-Paul Savoie. Allowing dance and the creative process to take root within oneself and then be shared is an ongoing quest in David's artistic practice. This is partly what stimulates him to deepen his knowledge of Qi Gong with Marie-Claude Rodrigue and the Fragments Libres team for many years. He finds in this age-old practice a place to evolve humanly, physically, emotionally and spiritually. For the past few years, David has alternated the roles of choreographer, performer, teacher, rehearsal director, outside eye and assistant artistic director. He refined the way he coordinates different elements of the creative work, whether it be human, artistic or technical. These multiple functions become valuable assets in his new role as co-artistic director. Wishing PPS Danse to continue to be a crossroads for artists, disciplines and audiences, he hopes that his extensive knowledge of the field will make him a unifying co-artistic director, capable of openness, listening, taking risks and of freedom. "As a creator, I believe that the artist's sensitive gesture is political. I try to embody the change I would like to see in this world. " – David Rancourt
Pierre-Paul Savoie has directed all the productions in the repertoire of the company he founded in 1989. "Welcoming David to this new position within the artistic team of PPS Danse is the natural outcome of a harmonious collaboration that began a dozen years ago. Since then, David has been invited to participate as a choreographer-performer in the productions Danse Lhasa Danse, Les Chaises and Corps Amour Anarchie / Léo Ferré. Each time he met these challenges brilliantly. The depth of his interpretation and the excellence of his technique have greatly contributed to the success of these works. Last year he served as assistant artistic director for the revival of Corps Amour Anarchie and the re-creation of Danse Lhasa Danse. Welcome David"! – Pierre-Paul Savoie As founding artistic director of PPS Danse, Pierre-Paul Savoie intends to design the company's , to bring people together to work in symbiosis and at the service of the works, and to share a creative space for accessible productions with the artistic signature of PPS Danse. From now on, the company's projects, works in progress and creations will display a new artistic signature, necessarily imbued with this association, tattooed with the words continuity and openness.