Conference on Dance for Young Audiences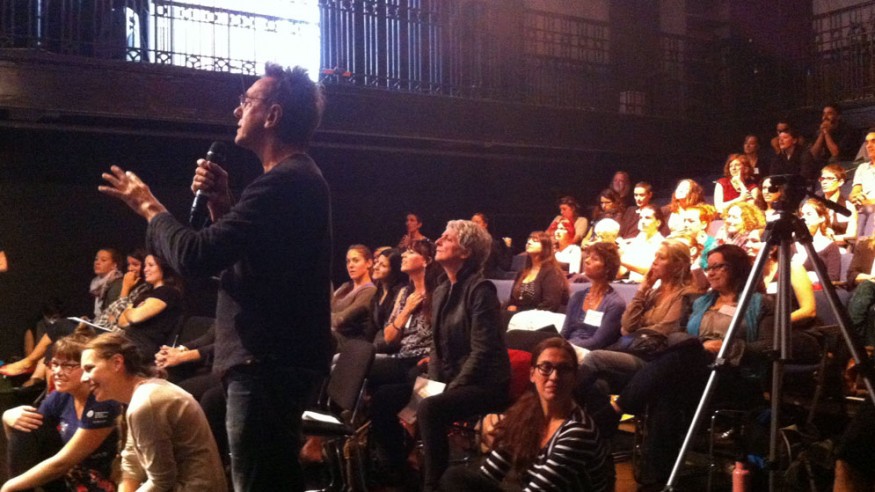 First edition – surefire success!
The first conference on dance for young audiences was held in Montreal on September 25 and 26, 2014.  Organized by dance companies Bouge de là and PPS Danse along with UQAM's dance department, in collaboration with Cas public, the Conference brought together more than 100 participants, including artists, instructors and representatives of dance organizations and presenters. With so many creative and constructive discussions, it was a great success!
This keen participation highlights the interest and need for such encounters to ensure (forge/carve out) a place and recognition for young audience creations in Quebec. We especially wish to thank our 25 panelists who so generously invested such amazing energy for this first edition as well as Mr. Stéphan La Roche, Chief Executive Officer of the Conseil des arts et des lettres du Québec and Nathalie Maillé, Executive Director of the Conseil des arts de Montréal.
Pierre-Paul Savoie – PPS Danse
Hélène Blackburn – Cas Public
Hélène Langevin – Bouge de là
Francine Châteauvert – Sursaut