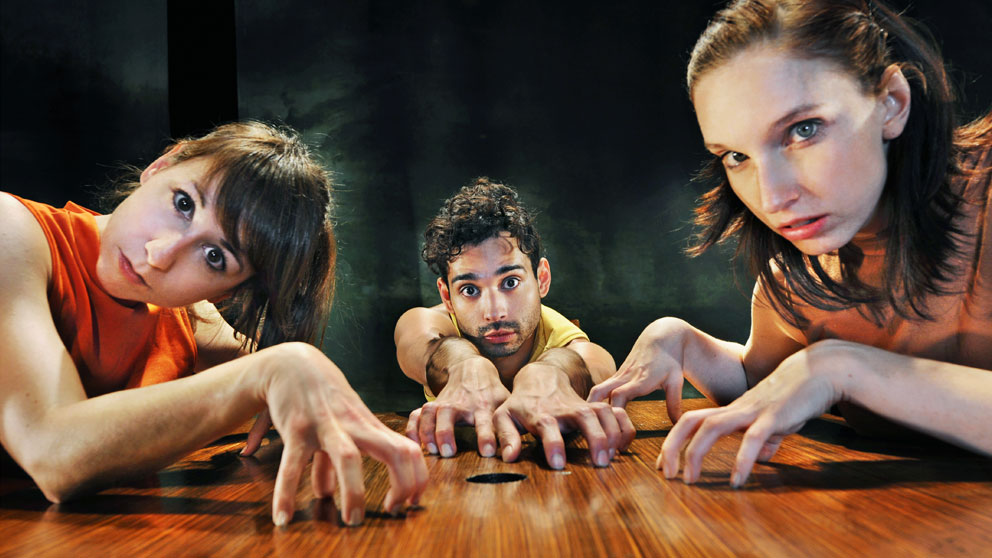 © Rolline Laporte
© Rolline Laporte
© Rolline Laporte
This stage adaptation of eight stories from Jacques Prévert's book, Tales for Naughty Children, fuses dance, theatre, music and song to create an imaginative work where fantasy and surprise set the pace of the journey. A delightful tribute to childhood.
Chosen for the poetic and human qualities expressed by the author, these Prévert tales offer an eccentric cast of characters and exotic animals who transport the children, 3 to 6 feet tall, through exciting adventures. In this exuberant show, a bell-eating ostrich chats with Tom Thumb, the antelopes are melancholy and a dumbfounded dromedary is irked at being called a camel, while an elephant seal lolls on its belly, juggling unlikely items. It's a sight to see!
Tales for Naughty Children celebrates the world of children and critiques the adult world for its human exploitation and destruction of natural riches.
Production Credits
Texts: Jacques Prévert, Tales for Naughty Children
Original idea: Pierre-Paul Savoie
Adaptation, choreography and staging: Marie-Josée Chartier and Pierre-Paul Savoie
Dramaturge: Lise Vaillancourt
Music: Benoît Côté
Performers: Mathilde Addy-Laird, Dany Desjardins, Amélie Rajotte, Edward Toledo
Costumes: Marie Muyard
Accessories: Claude Rodrigue
Lights: Valérie Bourque
Set and lighting consultant: Jocelyn Proulx
Production Managers: Arnold Brookhuis, Valérie Bourque
Length: 50 minutes