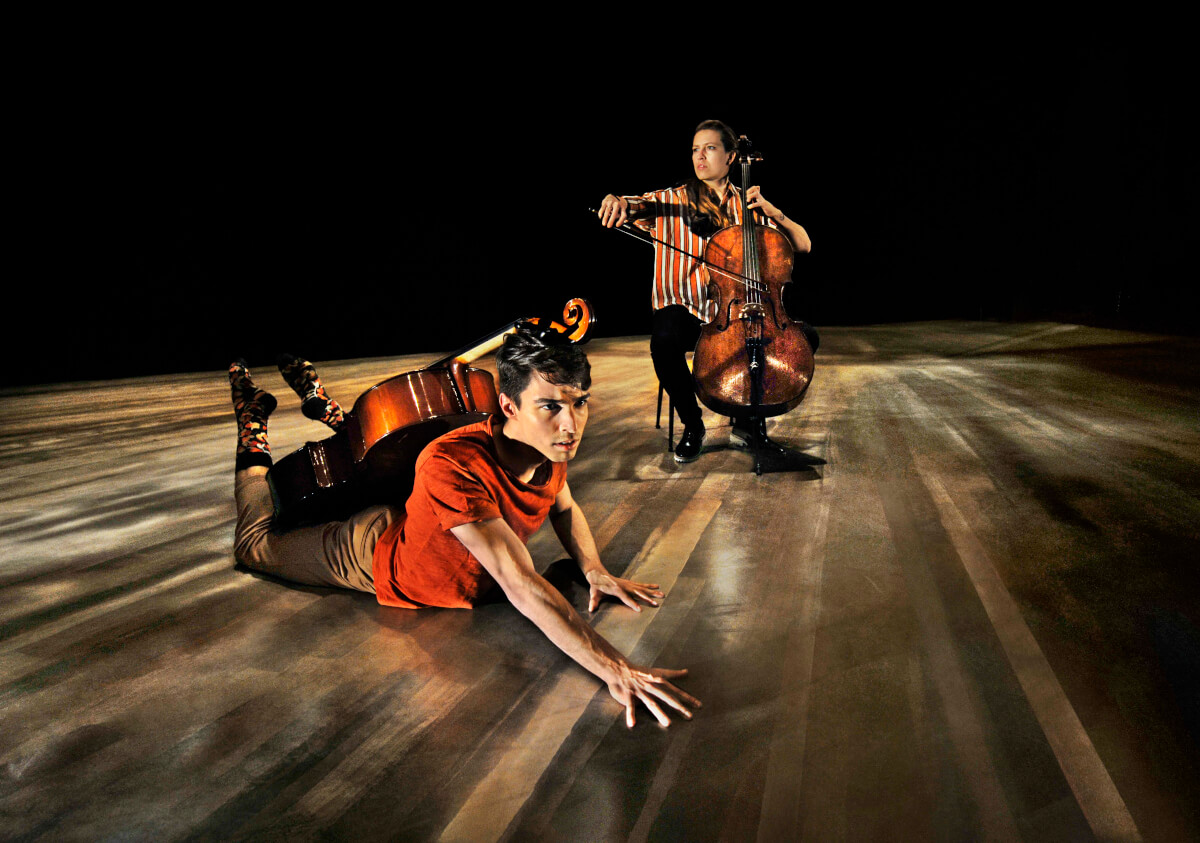 Pierre Labbé (Sacred Tympan) and Pierre-Paul Savoie (PPS Dance) explore the potentialities of an encounter between dance and music by questioning the areas of intersection and the forces of attraction between the two languages. Attractions will embody this encounter, live on stage, between two dancers and two musicians.
How do space and time share? how does one express the musicality of the dancers in contact with an instrument and, conversely, that of the musicians in relation to the dance? how one and the other interpret the notions of fluidity, rhythm, tempo, silence, execution, etc.
At the heart of the research process, the issues that dominate are those related to kinship and differences between vocabularies, gestures, dance and musical scores, between bodies and instruments.
Date/TimeDate et heure
24 October 2019 à 20h00 24 October 2019 at 8:00 pm
LocationLieu
Maison de la culture Claude-Léveillée
911, rue Jean-Talon
Montréal, Québec
H2R 1V5 Canada