Auditions – male performer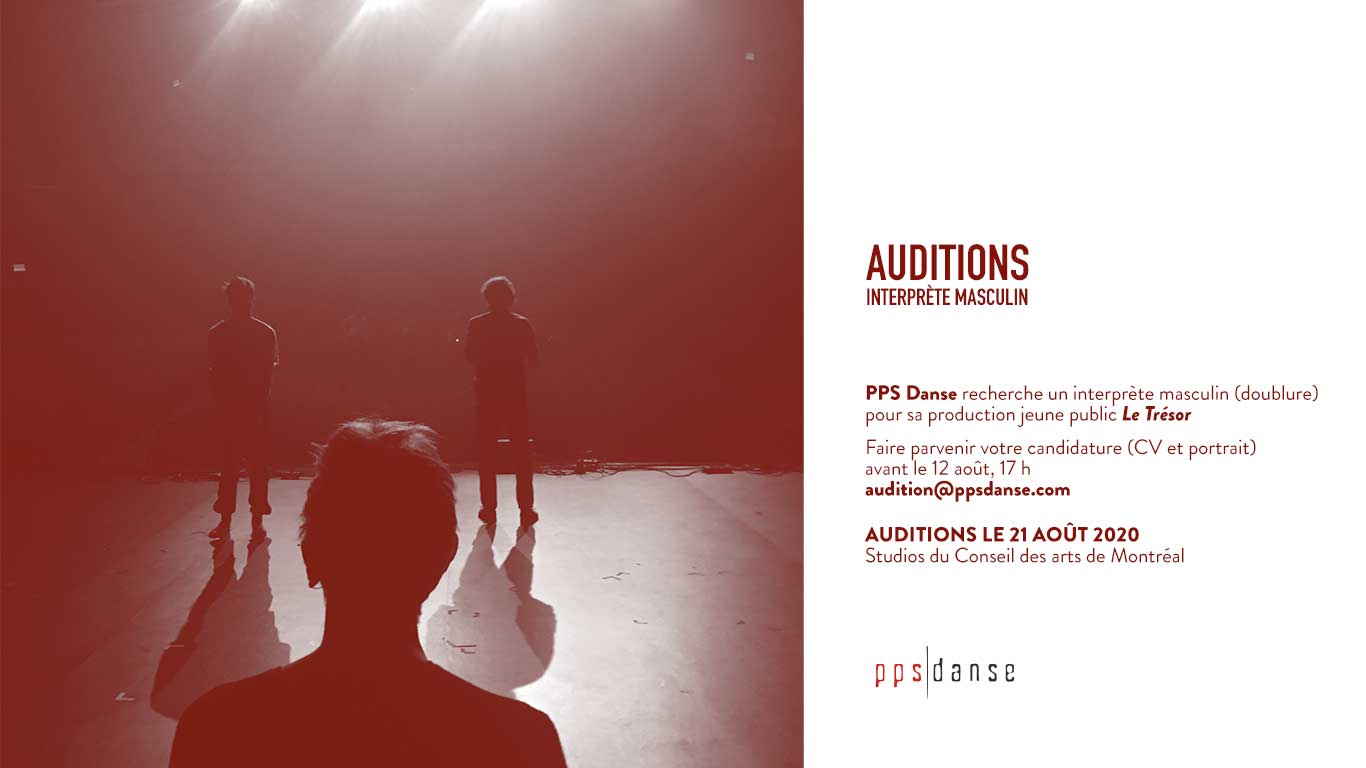 PPS Danse is looking for a male performer (understudy) for its young audience production Le Trésor.
Send your application (resume and portrait) before August 12, 5 p.m. to the following address: audition@ppsdanse.com.
The auditions will take place on August 21, 2020, at the studios of the Conseil des arts de Montréal.
Only selected candidates will be contacted.
Date/TimeDate et heure
21 August 2020 à 10h30 21 August 2020 at 10:30 am
LocationLieu
Conseil des arts de Montréal
8370, boulevard Lacordaire
Montréal, Quebec
H1R 3Y6 Canada