Roger Sinha
A series to know the people who work on PPS Danse productions..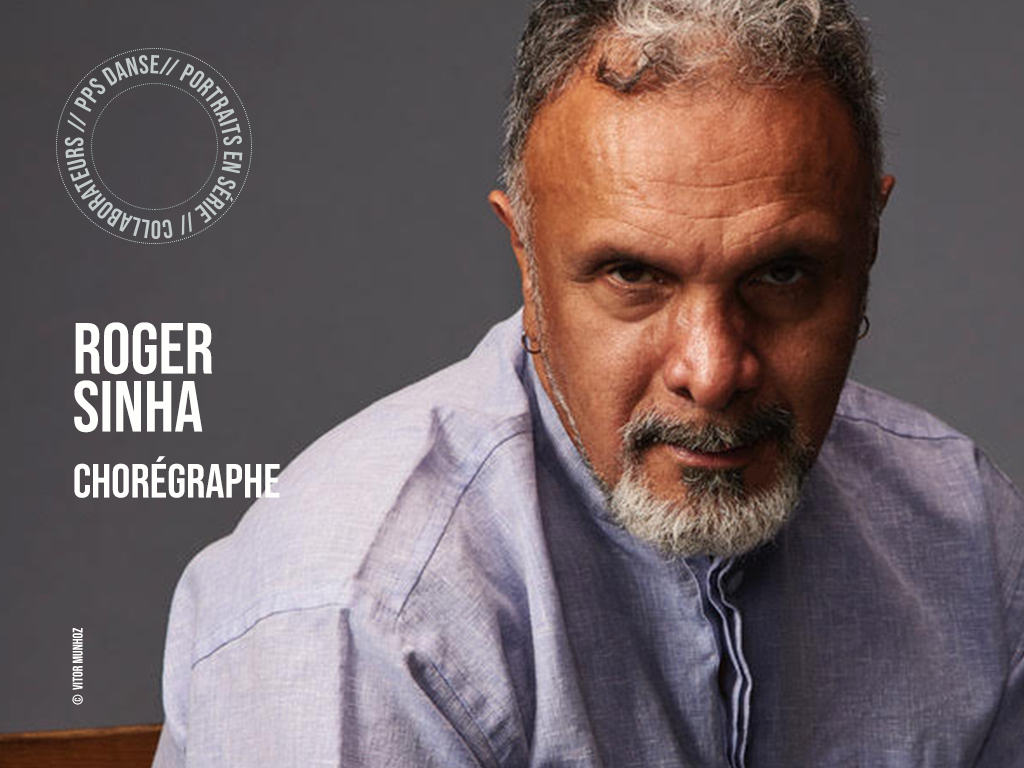 Roger Sinha / guest choreograph for the production Danse Lhasa Danse
Your place of birth?
London, England.
How did you get the desire to choreograph?
Being a dancer was never enough for me; from the beginning I was obsessed with creating new movements, movements that no one else had ever done before, I wanted to be original, creative and innovative. I had my first full-time professional show in a company called Danse Partout à Québec. The artistic director, Luc Tremblay, asked the dancers to participate in the creative process. In contemporary dance, this is not unique. These movements would eventually be used in the works Luc created. My movements were always it chosen. I arrived in Montreal in 1990, where the contemporary dance scene was flourishing. I danced for Sylvain Émard, Jean-Pierre Perreault, Hélène Blackburn and many others. 
I always had the desire to become a choreographer. My first full evening of dance works took place at the Maison de la culture la Petite-Patrie. One of the people in charge, Monique Garneau, saw something in me and invited me to present my work the following year. 
I was very much influenced by the great choreographers of the time: Ginette Laurin, Édouard Lock and others. But I was missing something, hence the singularity and originality found in my Indian origin. That's how my first solo, Burning Skin, took shape. It was about racism, about the shame of being a "paki". Burning skin was an immediate success, this solo work toured Canada from coast to coast, was performed in India, the United Kingdom, New York and was filmed in 1994 by the CBC. My career as a choreographer was off to a flying start! I founded Sinha Danse in 1991. 
For me, dance remains my main form of expression, although I have ventured into filmmaking, writing and music.
How did you first become a dancer? 
I first started training in jazz, then ballet, and finally entered the Toronto Dance Theatre School in 1982. I dropped out of economics to devote myself to dance, which made me much happier. I thought I had to secure a job when I wanted a vocation. If that word rhymes with passion, then that's what I wanted too, a vocation that I was passionate about. In the 70s, I spent my evenings in discos and I loved to dance. I also practiced karate. The movements, often beautiful in form, attracted me a lot. Karate also allowed me to make up for a delay in the start, I could do splits, kicks above the belt and do big jumps. Katas were also choreographed movements, like dance, and in karate I excelled at them. I earned a black belt in karate and, as a great dancer like John Travolta, I made a very good start in dance, even at an advanced age.
What training or development did you receive? 
Six months of jazz, two years of serious ballet training, and two years at The School of Toronto Dance Theatre (Graham technique).
How often do you receive and accept invitations for a project with several voices or signatures? 
Not very often, Lhasa was the most important.
What is usually your way of working or your state of mind when you start a choreographic project?
Movement first. Even if the theme of the choreo is clear I just start creating movement in the studio, I have a distinct choreographic style based on my technique of mixing Indian dance and contemporary dance. I improvise some movements and start building phrases. With other dancers in the studio I build the phrases with them.
What does the universe of Lhasa de Sela mean to you? Do you have a particular story with her repertoire? 
I listened to it a lot in the 90s. I once saw her walking, so easily recognizable. I was too shy to say hello.
Did you feel like choreographing a particular piece? a song that is dear to you? 
No, in fact, I've taken back material that I've adapted. At first, I wasn't sure if it worked because of several constraints, but over time, the work was refined. Pierre-Paul chose the songs, and both were very familiar to me and I loved them…
Have you known Pierre-Paul for a long time? 
I arrived in Montreal in 1989. I took a course with Jean-Pierre Perreault. He needed a dancer to replace the one he had lost the day before for a project in New York where 24 dancers were to accompany him to create a specific work. Pierre-Paul and Jeff Hall were two of the dancers. I remember them rehearsing over and over again for a movement they were having some difficulty with. We had all stopped working after a very long and tiring day in the hot sun. But there they both were, Pierre-Paul jumping on Jeff for over half an hour. That's Pierre-Paul, a tireless dancer.
He had great confidence in me as a choreographer and as the director of a dance company. At one point we decided to share a workspace and a long period of collaboration began.