In admiring his young audiences, Pierre-Paul draws on their contagious energy, their dynamic spirit of openness and vitality. It's a challenge and a joy to create for them. With an increasing number of workshops for children, Pierre-Paul is enriched by these exchanges which present the artistic disciplines in a setting where freedom of expression is key. Creating for youth is a chance for the choreographer to affirm his own artistic identity, to explore all creative possibilities. Dance and theatre interplay to offer up colourful characters full of expressivity that take children to unknown lands.
Through these creations, Pierre-Paul hopes to spark discovery, astonishment and questioning. By showing children what they don't know, he offers them new dimensions, new thoughts and a critical awareness.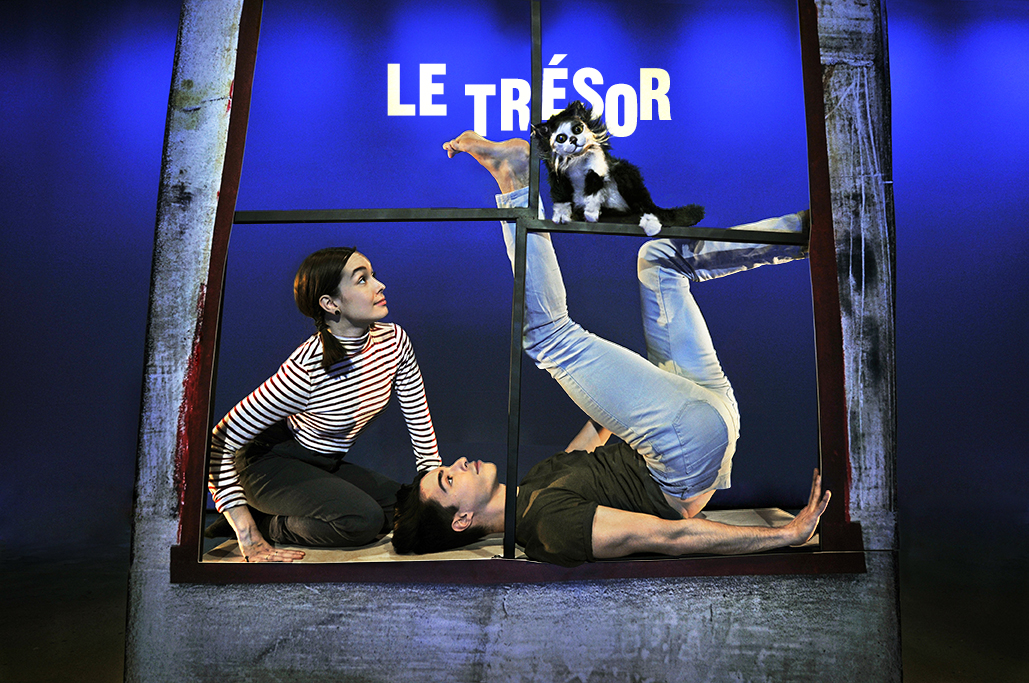 The treasure is developed around a meeting between dance, the repertoire of Quebec children's songs, theater and youth illustration.
L'École buissonnière finished a successful first run of 28 performances in New-Brunswick this fall. Performed by Moncton-based DansEncorps, this 60-minute show for youth audiences already received a successful reception at Montreal's Petits Bonheurs Festival in May 2015.
Through a song cycle celebrating childhood and its effervescent imagination, Playing Hooky takes place in the playground and classroom, finding what's fun and poetic for some kids but also a marginality for others.
In this choreographic tragicomedy, an elderly couple, aged 94 and 95, to ward off boredom, solitude and isolation, welcome a steady stream of imaginary guests at their door. This original adaptation of Eugène Ionescu's play seamlessly integrates dance, theatre and music.
This stage adaptation of eight stories from Jacques Prévert's book, Tales for Naughty Children, fuses dance, theatre, music and song to create an imaginative work where fantasy and surprise set the pace of the journey.